– Falling into February –

vineyard p

runing and bottling at home

wine fares on the road

– ALSACE WINTER –
January and February are heavy pruning months in Alsace. To get away from the hard and cold work, there is an escape to the fares and salons of Montpellier and the Loire. Driving, hard work, long hours in the cold, wrecked, ends not really meeting, then also seeing lots of friends with not enough time time to talk and hug and fait la bise. Ahhhhh shit some friends didn't make it. Maybe next year. Les Affranchis, Les Vignerons de l'Irréel, Millésime Bio, Les Anonymes, Les Pénitentes, La Dive Bouteille, La Levée de la Loire, St Jean. All these crazy fares in the space of 10 days. Doesn't happen anywhere else. After all that, its back to the cold days outside in the vineyards and the cold days in the cellars.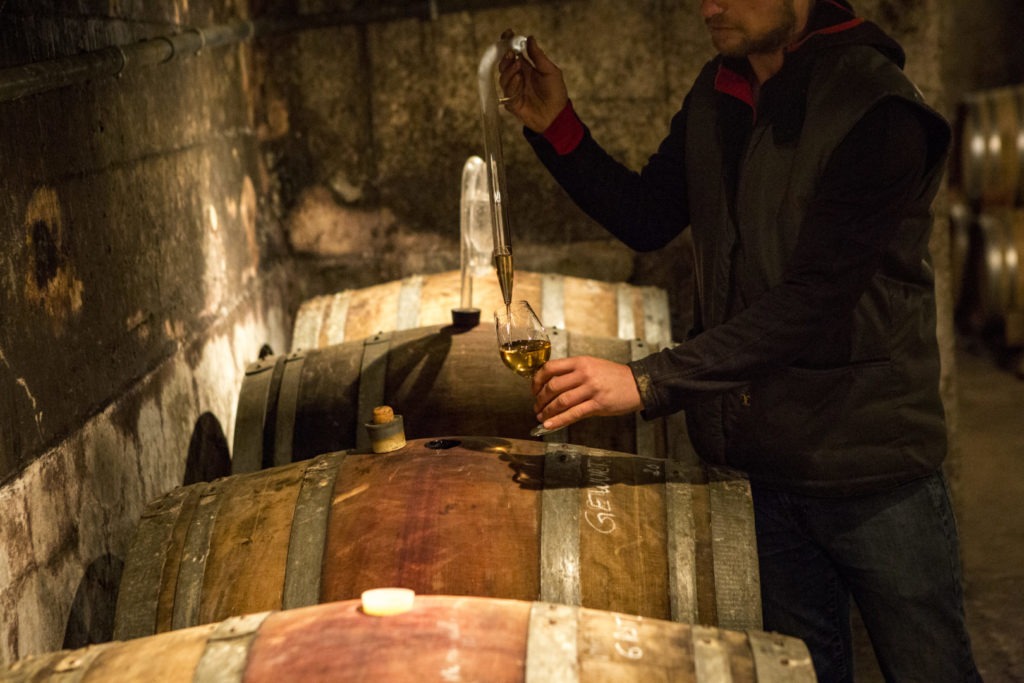 Under the streets of Ammerschwihr with Arnaud Geschickt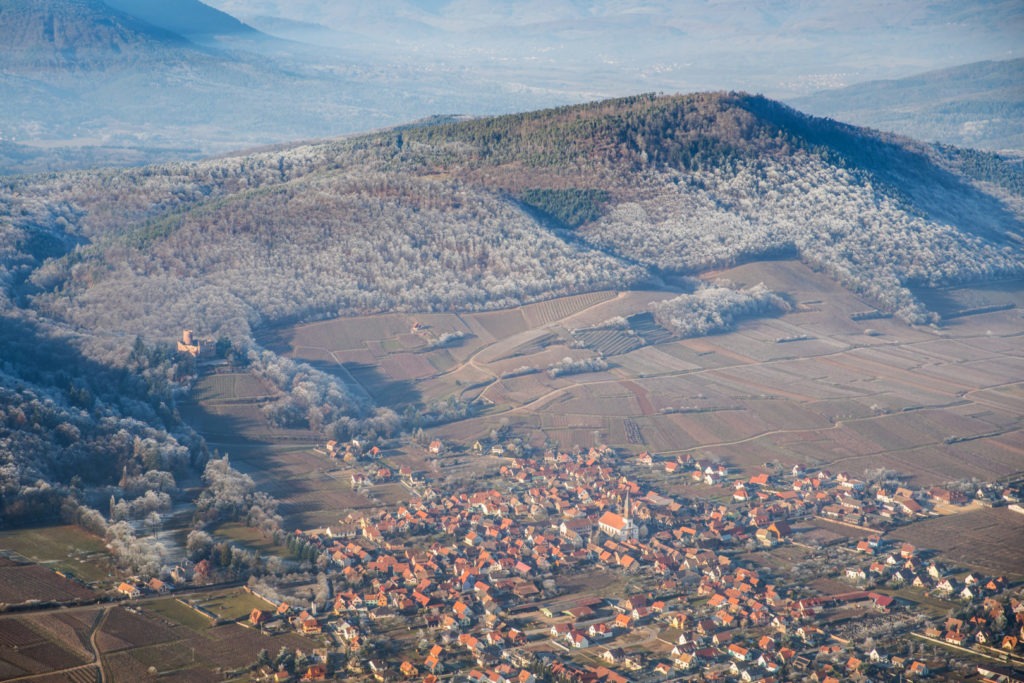 Over the villages of Alsace with Tristan Vuano
The Lost In Alsace Project is focused on two main areas; providing a platform for "les vignerons artisans d'Alsace" and secondly, a follow up and reporting of the major events, twists and turns and initiatives that shape what matters with Alsace wine today. As with any "old world" wine region, there are plenty of issues, degrees of bull-shit, and bad attitudes stuck in the industrial agricultural recent past. We will be giving all that sort of stuff a body swerve as we firmly focus on all that vibrant, forward looking energy, that is currently buzzing in the region.
We are big supporters  of producers who practice organic or biodynamic husbandry in the vineyards. In fact, that is the base for our interest. And we love winemakers that carry this attitude through to techniques in the cellar; with natural fermentations, the use of traditional and non-traumatising physical methods, and a healthy disrespect for the use of additives.  These are the foundations that allow winemakers the opportunity to express a sense of terroir, a sense of product (wine) that comes from a place, from a time with the input of human skills and attitudes.
On the cover-page: Zellenberg from the air – village life. Taken by the dashing Alsace pilot, Tristan Vuano and his web site is here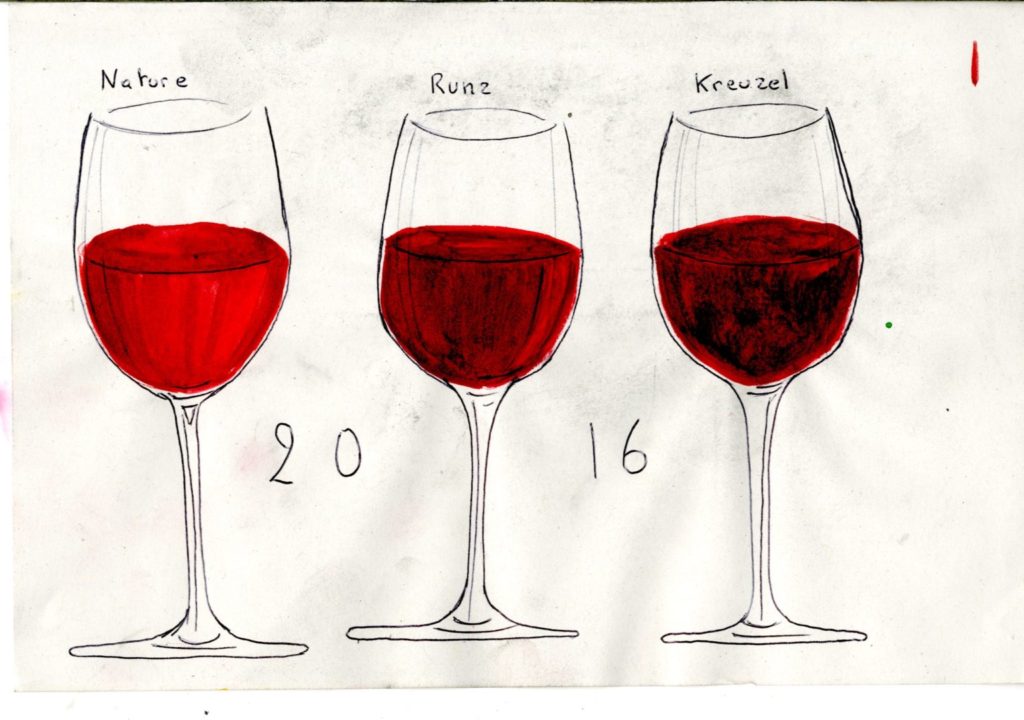 Three shades of red from Lucas Rieffel – captured by Mona Neilson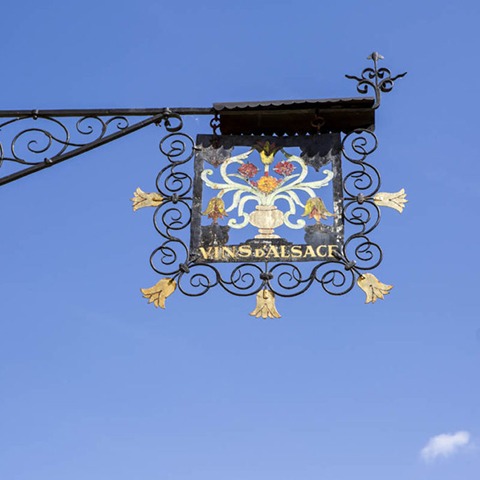 What's going on in the Alsace wine region at the moment ? Quite a lot. We start by looking at  projects around wine classification and an upsurge in activity from producer groups.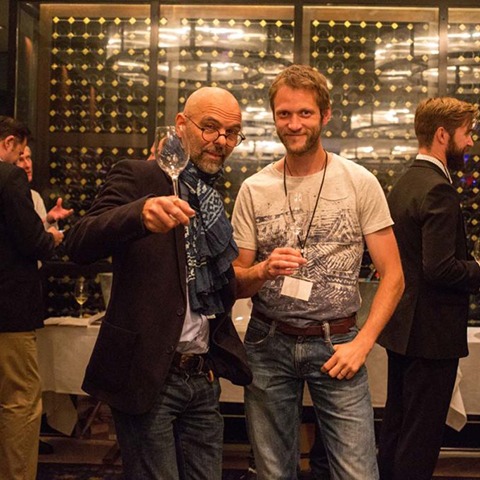 We will be profiling a series of reference domains that are making a difference and setting the new standards for Alsace wine. In the shot André Ostertag and Antoine Kreydenweiss in New York.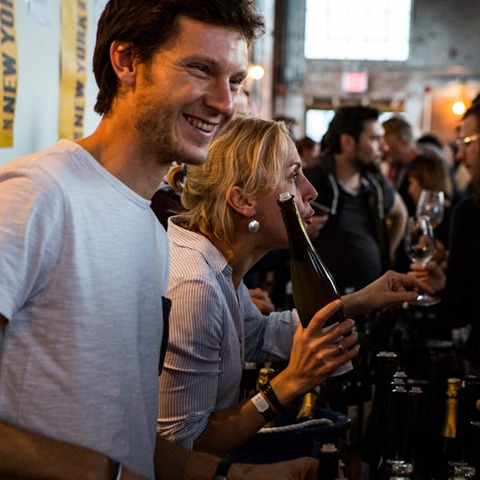 Includes: 2018 growing season and harvest update, Pinot Noir as a Grand Cru variety, the ACT association. And, a little gem of an interview  with Patrick Meyer at the Vins Libres salon.