Welcome to the Back In Alsace Project
After last years Back In Alsace kick off, we are looking to move out from a quiet Winter period with a burst of Spring activity and content. We have trips planned to take in a series of winemaker "open doors" at the end of March and we will be back again in May for a bunch of visits and a trip to the Vins Libérés salon. AND at the beginning of May, we will be planting a small parcelle of our own vines in one of the wine villages. Nothing like putting your foot where your mouth is.
The Back In Alsace Project is focused on two main areas; firstly providing a platform for "les vignerons artisans d'Alsace" and secondly, a follow up and reporting of the major events, twists and turns and initiatives that shape what matters with Alsace wine today. As with any "old world" wine region, there are plenty of issues, degrees of bull-shit, and bad attitudes stuck in the industrial agricultural recent past. We will be giving all that sort of stuff a body swerve as we firmly focus on all that vibrant, forward looking energy, that is currently buzzing in the region.
We are big supporters  of producers who practice organic or biodynamic husbandry in the vineyards. And we love winemakers that carry this attitude through to techniques in the cellar; with natural fermentations, the use of traditional and non-traumatising physical methods, and a healthy disrespect for the use of additives.  These are the foundations that allow winemakers the opportunity to express a sense of terroir, a sense of product (wine) that comes from a place, from a time with the input of human skills and attitudes.
On the cover-page photograph: the town of Andlau with the hill of the Kastelberg Grand Cru sitting right behind in the centre and the long slopes of the Wiebelsberg Grand Cru to the right.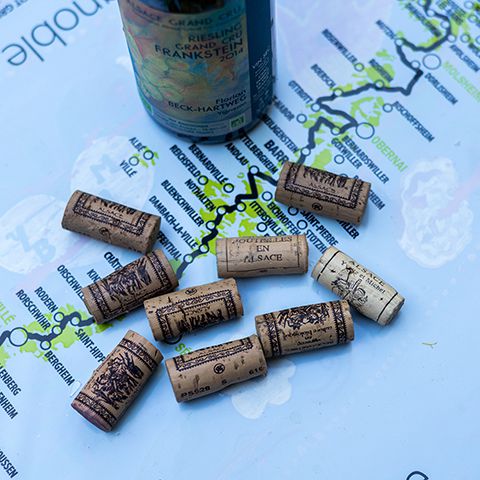 What's going on in the Alsace wine region at the moment ? Quite a lot. We start by looking at  projects around wine classification and an upsurge in activity from producer groups.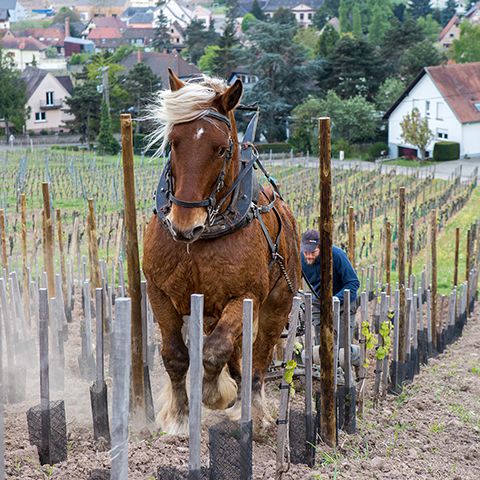 We will be profiling a series of reference domains that are making a difference and setting the new standards for Alsace wine.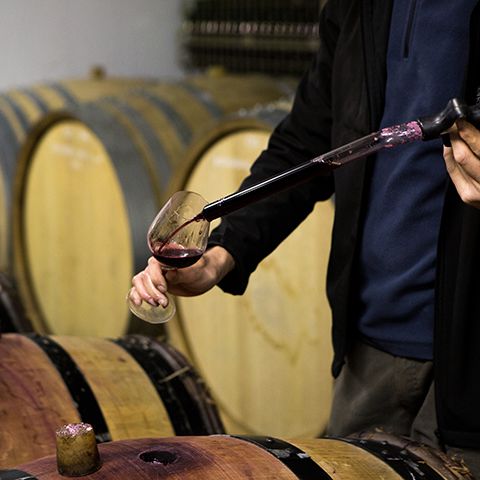 Includes: Pinot Noir as a Grand Cru variety, the ACT association,  2017 growing season and harvest update, the 2017 summer Vins Libérés salon including an interview with Patrick Meyer.