vineyard p

runing and bottling at home
wine fares on the road
– ALSACE WINTER –
Now, January and February are heavy pruning months in Alsace. To get away from the hard and cold work, there is an escape to the fares and salons of Montpellier and the Loire. Driving, hard work, long hours in the cold, wrecked, ends not really meeting, then also seeing lots of friends with not enough time time to talk and hug and fait la bise. Ahhhhh shit some friends didn't make it. Maybe next year. Les Affranchis, Les Vignerons de l'Irréel, Millésime Bio, Les Anonymes, Les Pénitentes, La Dive Bouteille, La Levée de la Loire, St Jean. All these crazy fares in the space of 10 days. Doesn't happen anywhere else. After all that, its back to the cold days outside in the vineyards and the cold days in the cellars.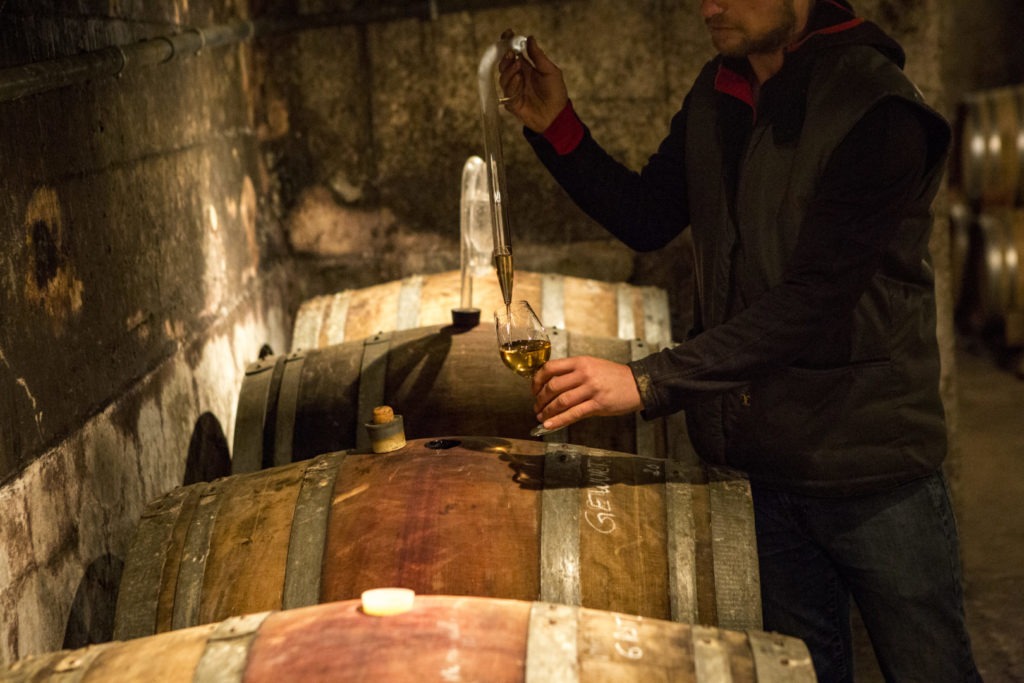 Under the streets of Ammerschwihr with Arnaud Geschickt
For a little blast of "Going to California" with a touch of Alsace, we staged a tasting in San Francisco with (and at) Fig & Thistle Market wine bar. The wines were from organic or biodynamic vineyards and they fall into the "unofficial" category of Natural Wine. For the aperitif, was tarte flambée from the La Flamme street truck. The producers and  wines are listed on the map. Tuesday February 26th from 5-7pm at 691, 14th Street, San Francisco.
– mardi soir sur la terre –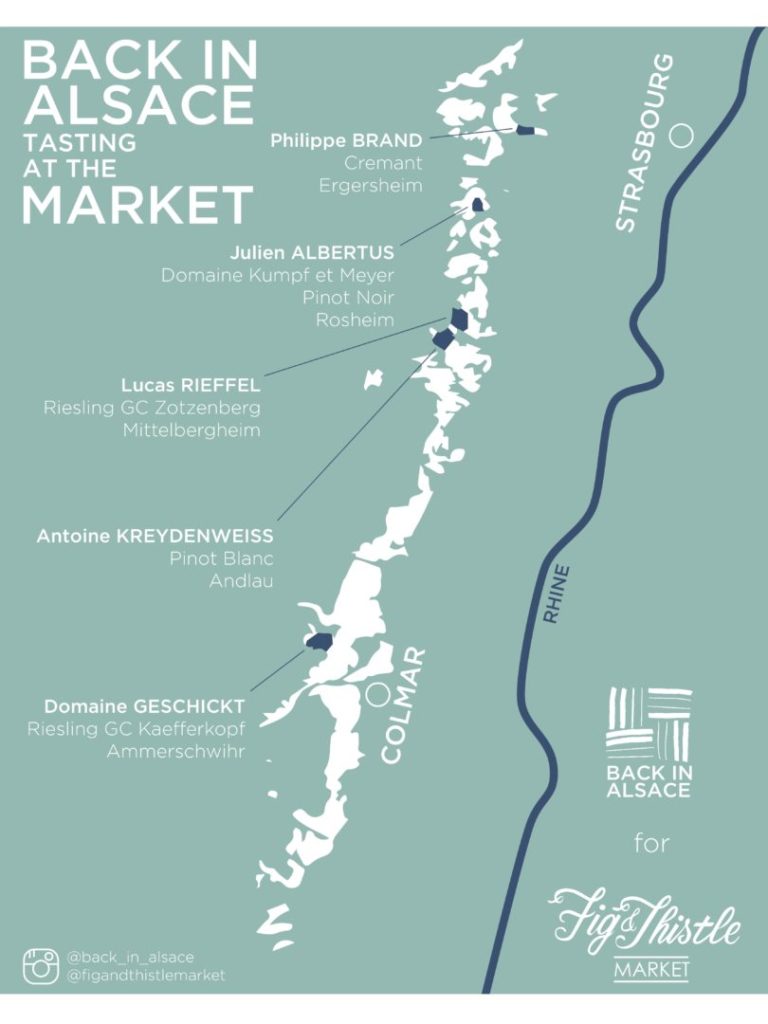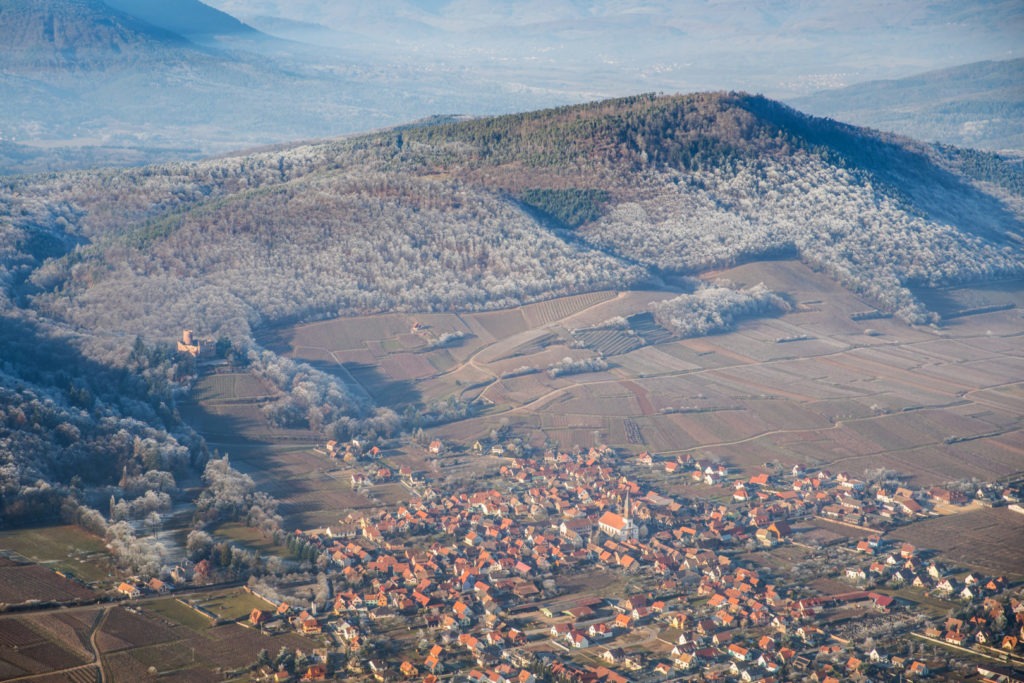 Village photo by the dashing Alsace pilot, Tristan Vuano and his web site is here